Managing time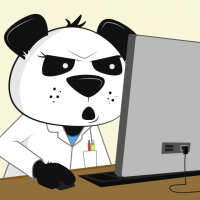 Crucio666
Member
Posts: 91
■■■□□□□□□□
Hey Guys,

I'm trying to manage my time better so i can focus on my exams but i'm having a real hard time sorting out my priorities and i'm wondering if anyone else has faced this problem and what they did to overcome it.

I work 5 days a week, my hours are from 8am-6pm including afterhours/weekend support as needed. I have about a 80 minute commute to work each day. I wake up at 6am for work and i'm home at 8pm. I average about 55hours per week.

When i get home from work i'd like to devote a hour or two for studying/reading but by the time it hits 10pm my brain is so exhausted that i end up just going in my bed and falling asleep.

I'm a sys/network admin that primarily deals with all the issues in a 40 user environment. Throughout the day i'm 100% troubleshooting/maintaining/building all aspects of IT. 0% downtime other than a half hour for lunch.

Are there any other admins out there that are just way too exhausted when they get home to study or am i just lazy?