VOIP performance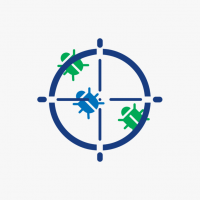 chrisone
Member
Posts: 2,277
■■■■■■■■■□
Hi All, i am interested in your guy's take on how to manage and evaluate VOIP performance on a network?
Although i am an a network engineer and i see to it that i get the best flow for Voice traffic, at some points there is this "it was the network" ghost response to all voip problems instead of the actual voip components themselfs. It seems to be a very lazy and crude generalization of the network. I look at switch logs, port counters, MPLS statistics and bandwidth utilization, netflows , to see if I can catch anything that could hog up resources that would produce poor VOIP quality. We run Avaya stuff and our Voice guys arent really network engineers and have little experience in that area.
I was looking at this book, does anyone have any experience with this book or with any good tools or utilities to monitor voip performance/quality ?
http://www.amazon.com/Performance-Management-Optimization-Networking-Technology/dp/1587055287/ref=wl_it_dp_o_npd?ie=UTF8&coliid=IF3TC5NY48JJJ&colid=2R1R0S9FPG0X
Thanks!
Certs: CISSP, EnCE, OSCP, CRTP, eCTHPv2, eCPPT, eCIR, LFCS, CEH, SPLK-1002, SC-200, SC-300, AZ-900, AZ-500, VHL:Advanced+
2023 Cert Goals: SC-100, eCPTX