TechExams Newsletter: August 2019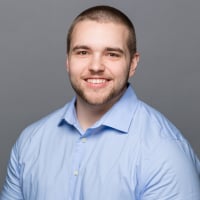 Infosec_Sam
Admin
Posts: 527
Admin
Hello there, TechExams! Let's bring it back around with August's edition of our monthly newsletter! In this post, I will be featuring ten posts from the past month that I think you would find value in. This ranges from a homelab recommendation, to a 31-day CISSP postmortem, to career advancement advice! Please enjoy our top posts from July.
The CCNA is a notoriously tricky exam to tackle using books alone, which is why it's so common to build a homelab for some hands-on practice. That being said, it's important to make sure you have everything you need to study effectively.
As you may have heard, the CCNA is getting some pretty major changes next February. With those changes, the CCNP is also getting a face-lift! Read more about what you should be expecting in this thread.
TechExams user Changlinn has been in IT for 15 years, and decided to take on the challenge of a 30-day CISSP. After a successful exam attempt, he shares his experience with studying as well as some tips and tricks for the exam.
CCSP prep suggestions and postmortem
TechExams user Selloursouls shares their study methods in an attempt to find last-minute material to review before attempting the CCSP exam. In a later update, Selloursouls announces that they passed! Read more here.
Advice for a colleague who wants to learn about hacking
Is there a way to learn about pentesting without diving in headfirst? In this thread, we discuss the current landscape of red-team certifications and which ones might be more suited for those who are just looking to familiarize themselves with pentesting.
Working in a SOC is so stressful that two thirds of employees want to leave
It's pretty safe to say working in a SOC is not many people's dream job. It's generally regarded as a mandatory first step before moving onto a better job with a much bigger paycheck. But, just how rough can those first couple months be?
How much free labor during the hiring process is too much?
Have you ever been asked to complete a project as part of the interview process? Did that project ever feel suspiciously like busy work getting pawned off to free labor? Share your experience in this thread!
Is it safe to merge help desk experience into security experience on a resume?

When creating or updating a resume, it looks much cleaner to group multiple titles into one position at your old company, but is that too much of a misrepresentation? Read what our members have to say in this discussion!

After putting in a few years of experience in a service desk role, most IT professionals are ready to take that next step into a more senior role. However, finding a clear direction can prove to be challenging, so what can be done in that case?
How to build security awareness & training to NIST standards
Part of a balanced cybersecurity plan is a solid security awareness and training program. The challenge with this is deciding which boxes to check, and what those boxes actually are. Check out this post for a NIST-approved framework!