Job Title History! Let's have fun with this :-)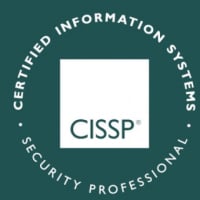 filkenjitsu
CCNA R&S, CCNA SP
Member
Posts: 564
■■■■□□□□□□
Alright guys, let's delve back DEEP and do a job title history. We don't need to reveal a whole lot of personal information, but I thought it would be neat to see where everyone came from and where they are now.

1. Paper Boy (As a kid)
2. Deli Worker
3. Grocery Bagger / Cart Pusher
4. Deli Worker
5. Dish Washer
6. Night Stocker
7. Hotel Front Desk
8. Program Manager Assistant
9. Help Desk Technician
10. Customer Service
11. Telecommunications Roaming Support
11.5 Vounteer PC Repair Technician
12. Cell Phone Electronic Repair Service Technician
12.5 Volunteer Network Support Technician
13. NOC Techncian I
14. NOC Technician II
15. Associate Technical Support Engineer (Telecom, Tier 3)

I had to edit mine as I forgot some items!!
CISSP, CCNA SP
Bachelors of Science in Telecommunications - Mt. Sierra College
Masters of Networking and Communications Management, Focus in Wireless - Keller