TechExams Newsletter: October 2019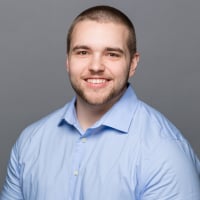 Infosec_Sam
Security+, CCENT, ITIL Foundation, A+
Madison, WI
Admin
Posts: 527
Admin
Hey there, TechExams! It's time for October's edition of our monthly newsletter! In this post, I will be featuring ten posts from the past month that I think you would find value in. This ranges from a poll on trending cyber skills, to an internal IT vs. MSP job role comparison, to a discussion about soft skills! Please enjoy our top posts from September.
How to stay relevant going into 2020

The community comes together to discuss which skills will be most relevant in the coming year, and which ones fall by the wayside. Spoiler alert: cybersecurity and cloud technology are on the rise! We'd love to hear what you think!
Starting AWS learning to secure the cloud

In the poll mentioned above, the community agreed that cloud security is our main focus in the cybersecurity industry next year. To get out ahead of the trend, the time for AWS and cloud security certs is now! Check out this thread on where to start!
Interview attire at a laid-back tech company

In an office that lets you come to work in sweatpants, it can become confusing to decide what to wear in the interview. Is a suit and tie too much, or is business casual a little too casual? Find out what the community thinks in this thread!
Tailoring your resume for IT project management

When making a cross-country move, the age-old advice states to have a job lined up first — but what if you can't get a job in the new city because you don't live there yet? Check out this thread for some solid advice on how to set yourself up for success.
Internal service desk vs. MSP technician

As you probably know, internal service desk roles tend to differ quite a bit from MSP service technician positions. When presented with competing offers from each, which one would you choose and why?
Are my soft skills holding me back in interviews?

It's becoming more and more common for soft skills to be the deciding factor in an interview process. If you're one of those people who struggle in that department, what can you do to improve? See this post for some great advice!
That first job in tech is still elusive

The advice given to new job seekers in IT is usually enough to get them into that entry-level role — but what if that's just not enough? This discussion gives some great advice on how to bridge that gap.
Advice —  Pay amongst equal team members

In an environment where discussing salary is so taboo, how can you make sure your salary remains competitive? Our community members discuss how you can make sure you're getting compensated fairly in comparison to your peers.
If you're interested in earning your CySA+ certification, be sure to check out this discussion for some recommended resources! From official cert study guides to online learning platforms and just general tips and tricks, this thread has it!
Cramming for the CCENT exam in 3 weeks

Have you ever tried to grab a certification on a tight schedule? TechExams user Deltzy has the ambitious goal of going from zero to CCENT in 2 months total, and he's down to three weeks left. How would you spend your time before the exam?
Tagged: